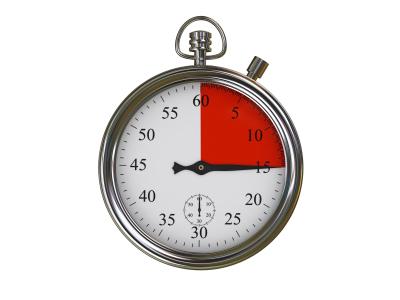 How To Create A Blog In Under 5 Minutes?
Can It Really Be Done? You Betcha!
In this short video, I am going to show you how quickly and easily you can setup a blog using the EasyOnlineSiteBuilder.
But first, before I show you the video, let me address the obvious.
Why not wordpress for my blog?
Great question! It warrants an answer. Here's the deal with wordpress.
If you don't know what you are doing, and by that I mean:
if you don't know the difference between a self hosted wordpress site and a free wordpress site
if you don't know the first thing about website hosting in general
if you don't know how to install wordpress to your hosting account
if you don't know how to SECURE your wordpress blog (keep hackers out)
if you want a website that looks professional, but you can't afford to pay someone hundreds or even thousands of dollars to design and develop for you
if you don't know how to keep your wordpress website AND all of its plugins updated (without having your site crash because a plugin that you're using is no longer compatible with your version of wordpress)
I could go on, but those are a good start!
Wordpress is a fabulous platform. It really is a web designers dream playground. But for the average user and/or newbie... it is a headache waiting to happen! It is easy to use, if you have some background experience to support it. But even for experienced users, it can be challenging.
Yes, just creating a blog post is easy on the wordpress platform, but the mainentance and security of the site is what really takes its toll on inexperienced users.
What I am demonstrating here, is a super easy alternative to all of those blogging headaches!
I personally know of hundreds, even thousands of people who are being advised that if they don't have a blog online, then they are basically homeless!
And, they are right!
If you are a:
network marketer/network marketing
direct sales reps
mlm (multi-level marketers)
affiliate marketer
attraction marketing expert
aspiring blogger
small business owner
work from home entrepreneur
Then you have probably already heard that advice about being homeless if you don't run and maintain a blog.
What stops MOST people from getting off their duff and making a blog happen for their business?
Not knowing how to get their blog going! Being stopped dead in their tracks when they even start to think they can get this blog thing going. They can't. It's hard. It's intimidating. It's time consuming. It's scary. It's a dealbreaker!
Well, not anymore! That's what I am here to tell you!
YOU CAN get your blog up and running in under 5 minutes!
Here is the video on how to create a blog in under 5 minutes.
See? Was that NOT the easiest thing you have ever seen? Go ahead! Try it for yourself and if you get stuck, or need help, just contact us and we'll help you.
I hope you got some value from this post! If you did, would you drop a comment for me below? I would love to hear your thoughts.
Andrea Shepherd
EasyOnlineSiteBuilder.com
support@easyonlinesitebuilder.com
P.S. This blog post... heck, this entire website... is hosted using the same exact system I am showing you in the video! No kidding! I actually USE the content management system that I promote and recommend. What a novel idea! :)